Long-distance Taxi and Private Transfers to Golf Clubs, Courses and Accommodations in France and Belgium
What are our long-distance private transfers and taxi to the golf breaks?
We provide affordable long-distance private transportation services to the golf breaks, clubs, courses and accommodations near them in France and Belgium from Paris and suburbs, any airport or train station around Paris in both directions.
We offer vehicles with big luggage trunk for your golf equipment: SW for 3 passengers and 5 golf bags and Vans for up to 8 passengers and about 12 suitcases or golf bags, trolleys or caddies.
The key point is that our professional English-speaking driver will pick you up at any address, airport, train station, around Paris and drive you to your Golf break and vice versa.
From where can we take you to your golf break?
Here you can pre-book a ride to any golf club or course from Paris and Paris region and vice versa.
We can pick you up at airports: Charles de Gaulle (CDG), Orly (ORY), Beauvais (BVA) and from any place 25 miles around Paris. If you need a pickup from any other place please contact us.
May I add stops and deviations to my route to/from the golf break?
When driving from Paris to a golf break there is a lot of beautiful places to see along the road in France or Belgium.
When booking a ride from point A to point B, you can adapt your itinerary as you wish by adding the deviations and stops and specifying the duration of each stop.
You can add up to 8 stops for sightseeing or for meetings along the way.
At the end of the booking process, you will see the all-inclusive price, that including all deviations from the itinerary for stops and waiting time at stops.
Of course, short stops for quick snacks and restrooms are for free and you don't have to specify them during the booking process.
What is the price for a long distance ride from/to the golf break?
The price is fixed and will not be affected by traffic, weather or time of day
Our price usually tend to be much cheaper than regular taxis
All taxes and fees, road and parking tolls are included in the prices that you see on our website
No luggage surcharge, you can take all that will fit in the luggage trunk.
For instance, the price for our private transfers and taxis from Paris center to Golf Barrière Hotel in Deauville is €324, the distance is 199 kilometers or 123 miles and the duration of the trip is about 2 hours 18 minutes.
You can see the precalculated prices for rides between different golf breaks and Paris in the table here. Or you can get an instant quote in our online instant quote and reservation form here.
FIND YOUR GOLF CLUB AND SEE THE PRICE & DURATION FROM PARIS
Zoom on the map or enter the name of the city in the Search field and see the price and duration of the transfer from Paris center to your golf break, resort or course in France and Belgium.
Can I modify or cancel my booking?
Whether you made your reservation one day or one month before the pickup time, you can modify or cancel your booking.
Modifications are for free: time or date of the pick-up, addresses, route and stops, number of passengers.
If you change the departure or arrival address, it may increase or decrease the distance and therefore the final price.
Cancellation is for free if you cancel at least two hours before the start of the service if the pickup point is in the Paris region (62 miles around Paris).
If the departure point is out of the Paris region, the cancellation is for free if you cancel at least 24 hours before the start of the service.
What types of vehicles can I book?
You can book a vehicle of any type, ex. for groups of up to 8 persons, we can arrange transfers by van:
- Sedan for 3 passengers,
- SW with big luggage trunk for 3 passengers,
- Van for up to 8 passengers and big luggage trunk.
HOW TO BOOK

Pickup and drop-off
taxi from: address or airport + flight number; taxi to: address of your golf break or accommodation. Click on "See price" button.

Select a car
see the price of available cars and select one.

Select a payment...
cash or bank card to your driver, PayPal prepayment.

Receive a confirmation
by email, with your driver's: name, phone number and picture.
THE MAIN FEATURES OF OUR SERVICES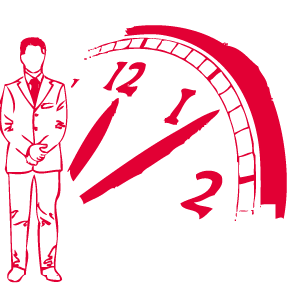 FREE WAITING
One hour free waiting if pick-up at the airport. In case of delay longer than one hour at passport control or baggage claim, simply call your driver and no surcharge will be applied.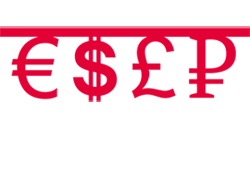 FLAT RATE & FIXED PRICE
You know an exact price based on your pick-up & drop-off locations. The price includes all taxes, road tolls, and parking charges. No hidden costs.
We offer three types of fares:
One way - our standard fare per km/mi.
Same day return - You will pay only one-way fare plus a waiting charge for every quarter of an hour, so your return trip is free.
Any other day return - multiply the one-way price by two.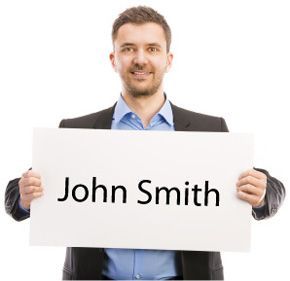 MEET AND GREET
Your driver will meet you with a Greeting Sign with your name on it (or any inscription you'd like) in the airport or train station. He will also help you to handle the loading of your luggage.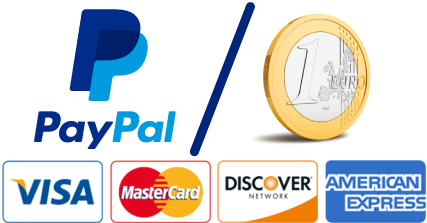 PAYPAL / CASH / CREDIT CARD
All payment methods: Cash and Credit Card on the spot to your driver after the trip or PayPal and Credit Card online prepayment. Bank transfer for travel agencies and other professionals of the travel business.
OUR CAR TYPES FOR LONG-DISTANCE TRANSFERS
Sedan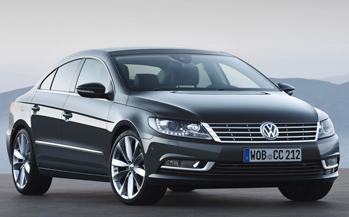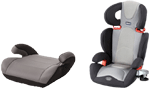 SW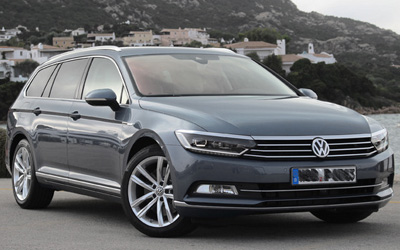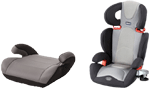 Van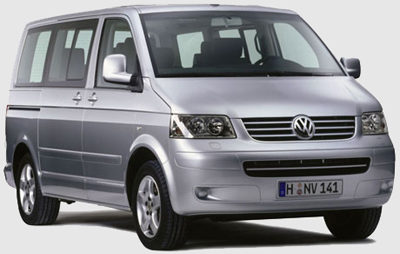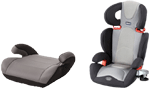 Coach/Bus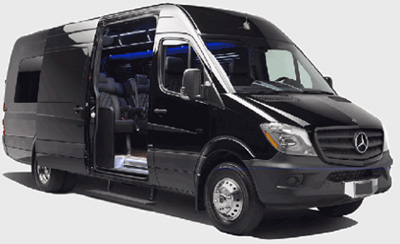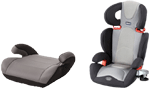 PRICES FOR TAXI TO/FROM GOLF BREAKS
There are about 79 golf breaks in France and Belgium.
In the table below you will find prices for the private transfers and taxi from Paris center to golf breaks, clubs and courses in France and Belgium.
Our prices are the same in both directions and remain the same day and night on weekdays, weekends and holidays.
Travel time and price that you see in the table below are indicated for the distance from the Paris city center to the golf break, for this reason, the price you will see in the booking form during the booking process may differ slightly up or down, depending on which part of the city the pick-up and drop-off points are located. Pickup can also be in any airport around Paris or in the Paris suburbs you can also indicate in the booking form the address of your accommodation near the golf club or course where you will play.
If pickup is out of the Paris region (25 miles or 40 kilometers around Paris), in some cases we can ask you for a partial or full prepayment, for instance if it is your first booking with us.
If you don't see the needed departure or destination point in the table, you can compute the price of the private transfer using our instant quotation and booking form or write us via our contact form.
| Golf breaks around Paris and in north of France | Golf breaks in Belgium |
| --- | --- |
| | |
| Golf breaks in Normandy and Brittany | Golf breaks in south of France |
| | |
HOW IT LOOKS AT THE GOLF COURSE NEAR PARIS
#1 Golf de Saint-Marc and Le golf National
Golf course de Saint-Marc is situated in the village Jouy-en-Josas.
The distance from Paris center to golf course is 28 km or 17 miles. Transfer duration is about 45 minutes.
Le Golf National in Guyancourt is 35 kilometers (21 miles) from Paris center.
Below you can see photos that we made during one of our private transfers to golf courses: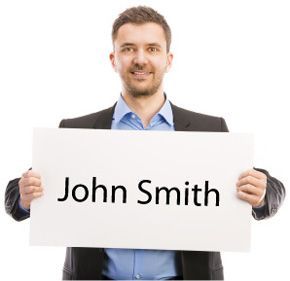 If pickup is at the airport or train station your driver will be waiting for you with a greeting sign.
At the airport: your driver will meet you in the arrival hall, just in front of the exit from the luggage claim area.
At the train station: your driver will be waiting for you at the head end of your train near the locomotive.
You will recognize your driver by a sign with your name. In the confirmation e-mail, we will let you know your driver's name and phone number, so you can contact your driver in case of any unforeseen circumstances like loss of luggage, etc. Anyway, your driver will wait for you one hour, since the arrival of your flight, if you linger for some reason, slow passport control or luggage claim, just call or send an SMS to your driver letting him know that you've arrived and waiting for baggage or going through passport control and no surcharge for additional waiting will not be applied. Your driver will then help you with your suitcases and escort you to your vehicle ready for your journey.
HOW TO ADD STOPS AND DEVIATIONS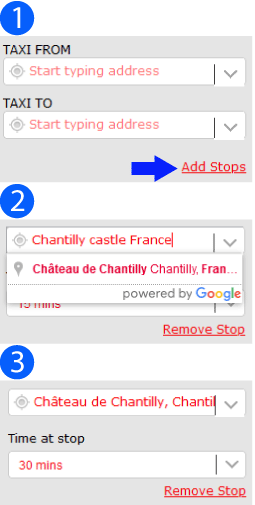 Deviations and stops for sightseeing on the way to your golf break
Make the most of your travel time in Europe.
On the way from one city to another, you can visit places that you would not otherwise have the opportunity to visit.
Use our instant quotation and booking form to add and visualize stops on your itinerary. Or write to us by the contact form and we will calculate the itinerary for you.
You can add up to 8 stops. All added stops will be visualized on the map, as well as the total distance and total duration of your trip, taking into account the duration of the stops.
Three easy steps to add one stop:
1. click on the button "Add stops"
2. enter the address of your stop
3. specify the waiting time at stop
Will I incur any extra charges if my plane is delayed?
No, we will track your plane's progress when it is in the air and send your vehicle just in time.
If my flight/train delay is more than one hour?
We know that sometimes it could happen. If before your flight departure you see that the estimated arrival time of your flight is more than one hour, let us know as soon as possible, by e-mail, SMS or phone call. Depending on whether we have available cars: we can postpone, move the beginning of our services to the later time or just cancel them without any fine.
Extra charges and Tolls
Any taxes, bridge or road tolls, park tolls are included in the instant online quotes that you see on our website. Except for trips from/to Great Britain (UK). In the case of the UK, the cost of the Eurotunnel ticket is not included in the price you see in our instant quotation and booking form.
Cancellation Policy
If pickup is inside the Paris region (62 miles around Paris) we accept cancellation if you make it 2 hours before the start of the transfer. If pickup is outside the Paris region (62 miles around Paris) we will accept any cancellation without a fine if you make it at least 24 hours before the pickup. The fine is rated 100% in case of a No-show. The cancellation must be made by e-mail or by phone if the transfer is about to start.
Can I book a transfer now and make changes or add a stop later?
You can ask for a change via email. If the service is to start in a short time you can do it by phone. You can make changes in your itinerary free of charge, but keep in mind that the recalculation of the itinerary (re-routing) may increase or decrease the distance and accordingly increase or decrease the price.
Car Type
If you book an Economy class car, we reserve the right of providing a similar or an upgraded car type if your chosen vehicle is unavailable.
When will I receive confirmation of my booking?
You will receive a welcome e-mail containing your login and password on your first booking with us. At all, you will receive three e-mails.
- First: automatic e-mail confirming that our system recorded your booking.
- Second: e-mail from our manager, confirming that we accept your booking.
- Third: when the journey has been assigned to a driver, this e-mail will contain the phone number, name and picture of your driver.
What happens if I haven't received confirmation and my service is to start in a short time?
First, check your spam folder, if a confirmation email is not there, please call +33 6 98 27 20 02 and we will deal with your booking as quickly as possible.