OUR CAR WITH DRIVER SERVICES IN DETAILS
SERVICE COVERAGE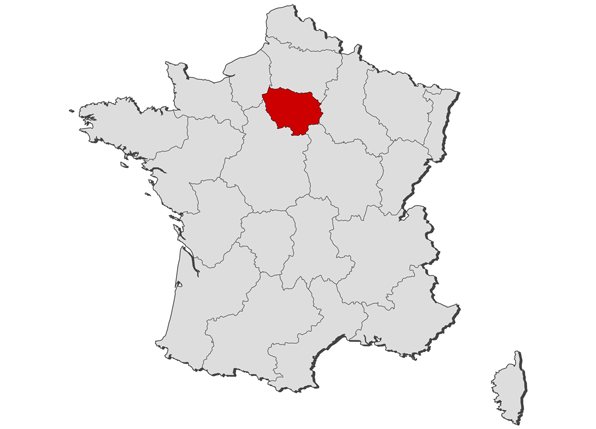 Our area of operation covers all of France and the neighboring countries: Belgium, Netherlands, Germany, Luxembourg, Switzerland, Italy, and Spain. You are free to adapt the itinerary (route) and stops as you wish.
We can offer the most competitive prices if pick-up is in 50 miles zone (80 kilometers) around Paris (red zone on the map). This zone includes all Paris airports (CDG, Orly, Beauvais), Disneyland park, and many cities and towns of the suburbs around Paris.
The price per hour that you pay is always fixed. Only the minimum hire duration changes according to the simple rule: the further we travel from Paris, the longer the minimum hire duration.
For instance, if pick-up is in Paris or airports around Paris: Orly or Charles-de-Gaulle and you plan to ride in Paris the minimum hire duration is 3 hours.
If you plan to ride in Paris region (25 miles around Paris) the minimum hire duration is 4 hours.
If you plan to visit the Champagne region minimum hire duration is 10 hours and so on. If pick-up is in Disneyland park and hotels or Beauvais airport please contact us by a contact form and we will offer you a good price.
PLACES YOU MAY WISH TO VISIT IN FRANCE